"You do amazing work and your style is eye-catching! It looks like you have fun with it..."
Marcus Hamilton (Draws the weekly panels of Dennis The Menace)
Custom Characters
From Pretentious Pierres to Putting Pooches. If you need a promotional character, drop me a note at jimhuntcartoons@gmail.com and I'll sharpen up a #2 pencil for you!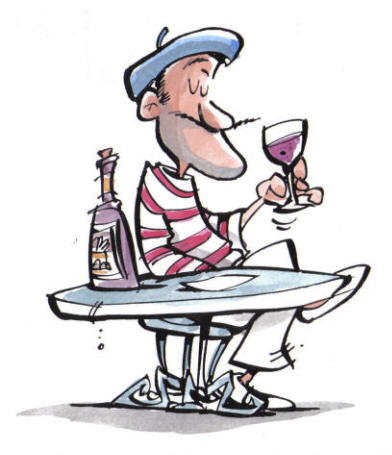 From Sketch to Color Art
Step ONE:
After discussing the concept with the client, I sharpen the ol' #2 pencil and get to work.
Step TWO:
I then scan and post the sketch online for approval. If there are any editing requests I modify the sketch and re-post it... Once the sketch is approved, it's time to break out the pen and ink!




Step THREE:
After the line art has been completed, it is then reproduced onto 80lb.card stock and hand-watercolored. The final color art is scanned (as a .jpeg file) and e-mailed directly to the client.

Once a character is established, various poses and scenarios can be created!.


Just some of the folks who've used my work over the years...







Check out these other categories

Children's Book Illustration
Cartoon Maps
From the Archives
Spots & Icons
Logo Designs
T-Shirt Designs
Activity Book Art
Bar & Restaurant Art
Book Illustration
Comic Strips
NASCAR Museum
Red Sox Fan Sketchbook
Political Cartoons
Magazine Illustration
Concept Sketches
Custom G
reeting Cards
Sketch of the Week
Custom Wedding Maps
Characters & Mascots
Cartoons For MLB on FOX
Crowd Scenes
Fold-In
MAD Magazine
NEW!
Animals
NEW! NEW!
Realty
NEW!

jimhuntillustration.com Philadelphia,PA jimhuntcartoons@gmail.com
All Images on this site copyright 2019 Jim Hunt Illustration All Rights Reserved